The Idea
Ever have an embarrassing bathroom situation? A clogged toilet? An overflow? Maybe you, or someone you know, has experienced a "failure to flush." Well not anymore! CRUSH-n-BRUSH® was created for such a time as this.
The idea (born out of necessity) began to take shape in late 2016. Armed with a vision, a few rough sketches, encouragement from friends, and driven by more than a few failed flushes – we found a way to solve two problems with one product. Enter CRUSH-n-BRUSH, the toilet brush that cleans the bowl AND prevents clogs!
After research and development, feedback and product modification, we are now patent-pending! And our next goal is to bring this one-of-a-kind product to market.
Thank you for stopping by. Please stay tuned and follow our progress.
The world needs CRUSH-n-BRUSH.
How it Works
Details matter.
We designed a no-slip handle and a dependable brush with sturdy bristles. Plus, our custom caddy allows air flow and helps to prevent germ growth.
What makes CRUSH-n-BRUSH unique? The extendable crusher arm is ready to cut through even your toughest mess and ensure flushing success! Clean the crusher with a quick swish between the bristles then slide it back in place.
Just follow these 3 easy steps: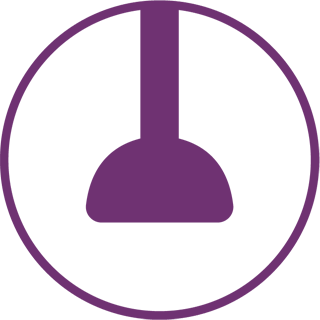 Crush It
Extend the crusher arm
to #CutTheCrap!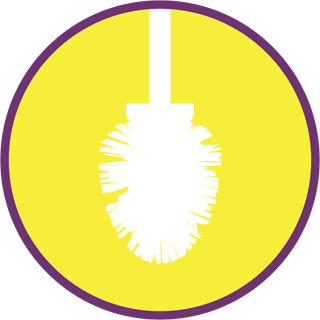 Brush It
Keep your toilet bowl
fresh and clean!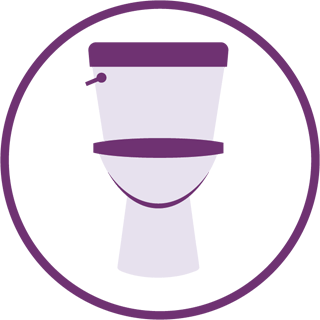 Flush It
No need to plunge, now you can #FlushWithConfidence!
Contact Us
We are seeking a manufacturing partnership to bring CRUSH-n-BRUSH to the masses! Please join our mailing list to receive updates on how you too can flush with confidence!
Join us. CRUSH-n-BRUSH. It's going down!